Natural Cures for Panic Attacks

Remedies for Anxiety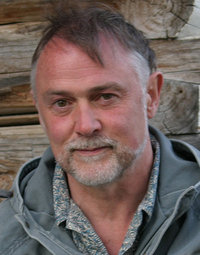 Do you or your loved ones suffer from Panic Attacks?
Do you know that millions of men and women suffer from this terrifying disorder?
Panic Attacks and Anxiety can make living difficult—and in some cases unbearable!
If you or your loved ones suffer from this growing epidemic then this site is for you!
I too have suffered from Severe Anxiety. But I'm fine now ...
" I am healed thanks to 100% Natural Cures. Please bear with me. I am about to share the Greatest Health Secret in the world! I am eager to share what worked for me, what worked for countless others, and what I know can work for you too ! " - Karie Garnier
Causes of Panic Attacks
One or More of the Following: Divorces. Toxic Relationships. Deaths of friends and loved ones. Unexpected residential moves. Financial loss. Loss of jobs. Uncertainty about your future. Stressful work. Exhausting work. Bankruptcies. Illnesses. Prolonged stress, etc.
And now for the Great News !

Did You Know ?
Natural Cures for Panic Attacks really do work! They can change your life. (They certainly changed mine!)
Natural Cures have no negative side affects. Unlike prescription drugs there are no 'drug hangovers'.
Natural Remedies for Anxiety are readily available in health food stores. Some herbal medicines (eg, chamomile) grow wild across North America and Europe. They might be growing in your yard or near your home!
The Great News is: You Can Heal Yourself !


Natural Cures for Panic Attacks

Valerian is "God's Valium"
The nerve-calming "Valerian" (on the left) and many other "nervines" are sold in village markets around the world.

| | |
| --- | --- |
| | |
The root of Valerian works directly on your cerebro-spinal nervous system. It calms you down in minutes !
This God-given medicine has successfully served us for thousand of years !
"Your house cat will love Valerian" - If you buy the root and brew the tea at home, your cat will LOVE the pungent aroma. Cat's playfully react to Valerian like it's catnip !
Valerian is also one of the best Remedies for Anxiety and Insomnia !


Amazing Facts
The #1 Best Natural Cure for Panic Attacks and Anxiety
- from "Miracle Cures" by Jean Carper -
"From 1820 until 1942 valerian was listed in the U.S. Pharmacopoeia as a tranquilizer. It's widely used and approved in Europe as a mild hypnotic to induce sleep and relieve anxiety.
"More than 5 million units of valerian are sold in Germany and about 10 million in France every year.
"In the United Kingdom valerian is also a popular and government approved sleep aid. It is also approved in Belgium, Switzerland, and Italy as an over-the-counter medication for insomnia."


More Herbal Cures for Panic Attacks

available in most health stores

Chamomile: A mild sedative. Gently soothes nerves, enhances relaxation.
Lemon Balm: Eases restlessness, promotes a better sleep.
Passion Flower: Gently soothes nerves and enhances relaxation.
Skullcap: Soothes nervous conditions, eases anxiety and headaches.
St. John's Wort: Soothes nerves, promotes sleep.
*Valerian: Calms the nerves, slows a racing heart, calms the mind, promotes a restful sleep.
---

*Please Note: Valerian is not suitable for pregnant or lactating women, or children under the age of three. If you have serious anxiety or chronic insomnia, consult your doctor before self-treating with Valerian. If you suffer from panic attacks or insomnia, avoid alcohol and caffeine as they are stimulants. Caffeine will neutralize the benefits of herbal remedies.


---
Would you like to Cure and Prevent
Panic Attacks for Good?

The Following will Help You ...
( they definitely helped me )
Yoga and Meditation: These two gentle practices will not consume your energy. They enable you to fully relax, and they give you more energy.
Cats, Dogs and Furry Friends: Pets and animals we love help us recover from all kinds of illnesses. "I love my cat Tia ... she makes me feel calm and happy!"
Walking—especially through Parks and Nature: Walking is excellent for our health, it improves our circulation, provides us with oxygen, and helps us heal faster.
The Water Cure: Based on my dramatic healing experience and years of collaborations with my doctor friends, here's what I know for sure and what I MUST share with you ...


No remedy—natural or otherwise—can heal us when we are dehydrated ... Unfortunately - most of us are chronically dehydrated ... and we don't realize it !


In Summary: I wish you the best on your Healing Journey with an important suggestion: Treat yourself and your loved ones to the Best of Health with the Healing Knowledge that's waiting for you in ...